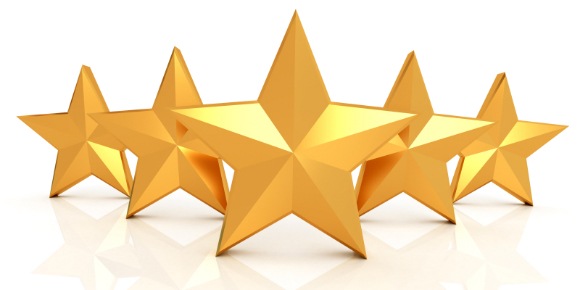 T
he Photo Booth Lodge
Meet our stunning Photo Booth Lodge. This one-of-a-kind photo booth is 100% wooden handcrafted and made with a stunning vintage look.
This amazing unique booth was made for both indoor and outdoor events. It can fit inside of virtually any venue.
This beauty booth can also accommodate groups of up to 14 people (approximately). Our Photo Booth Lodge also offers more privacy than any other booth, and with that it offer yet another room where your guests can have "mini parties"; the atmosphere inside the lodge is truly unique, no wonder we get huge lines!
This booth will add another layer of elegance to your event!
LED Enclosed Booth
Our amazingly elegant enclosed booth gives you and your guests more privacy. It's also innovatively versatile! Coming in with 16 color-changing LED lights, this booth can set the tone at your next event. You can choose which color lights to light-up. The lights can also be customize to change rhythms; we can make the booth light-up in a fast-paced disco mode, slow-paced elegant/peaceful mode, or we can even adjust it to light-up to the rhythm of any music playing in the background. 
Magic Mirror Booth
We're sure you've seen or heard about our Magic Mirror Booth from a couple of videos that went viral from two of our fellow mirror booth owners. This magic mirror booth is the latest in Photo Booth technology and is very rare to find. If you still don't know what we're talking about, imagine giant iPad meets giant mirror meets Photo Booth and VOILA! To learn more about this amazing, unique and innovate booth please click on the button below.
Open-air style Booth
If you value large group photos over anything else, then this booth is for you! Our awesome open-air booths have been able to accommodate up to 20 people in one single shot! Can you and your guests beat that record? I guess we'll have to find out! Our open-air booth is also fully customizable; you can choose from our various elegant backdrops or even upgrade for a custom backdrop. Our open-air booth is also very convenient for venues/halls with tight spaces since we can have it fit in spaces as small as 5.5 ft. by 5.5 ft. 
Professional Photography
Our photography team is ready to capture your wedding (or event) in the most sublime way. We will capture your event and take your vision to the next level. With an array of photo capabilities and an incredibly talented team, the sky is the limit with us. We put you first and make sure that every tangible memory we capture will captivate you for years to come! Click below to learn more. 
Cinematography
We are obsess with quality, design and shooting a stellar film. Whether it being for your wedding, corporate event, or other type of event, we are all hands on and will work with you tirelessly to plan, shoot and execute the perfect film for you. We put in all the work beforehand to plan for and capture all the details you need in order for your end film to be the movie you always dreamed of staring in. We have built our company based on professionalism and talent, and our cinematography team has both deep into their DNA. Click on learn more to see how we can help you execute your perfect film.  
Professional DJ & MC Services
Our DJs know exactly how to excite the crowd! You're wedding (or event) is guaranteed to have non-stop dancing when you hire our professionals to take care of your party! Our amazing MCs are the perfect compliment to our DJs and will surely keep your party going and keep your guests beyond excited. 
Professional Audio Equipment
You're looking to Rock the party with some chest-thumping yet high quality audio? Then look no more! Our Premium P.A. System package includes two 1,000-Watts Mackie Thump Professional Loudspeakers (1,000 watts per speaker), which features a built-in 3-band EQ system, and is of course designed by the world's leader in portable sound. Our Mackie Thump speakers deliver great power, performance and brand-proven quality.
Karaoke ProMachine
Our VocoPro Karaoke is the perfect entertainment machine! It will have your guests rocking and singing all night long, even the shy ones will want to try this awesome machine out! We aren't kidding. This powerful yet portable all-in-one machine is the latest in Karaoke technology, designed to get all your guests singing and having fun, our amazing machine is made by none other than the world's leader in high end karaoke products, VocoPro. Click below to learn more about all the incredible features this karaoke comes with. 
Verified Reviews
...During our wedding reception - the Photo Booth became a gathering point for a lot of our friend's family members. It was so popular - and Dan was so accommodating - that we had to arrange for them to stay later than anticipated!...
Cheryl N.
Prudential Event
Super Partyland provided outstanding service during our take our children to work day event where 100 children were in attendance...They communicated with me regularly to ensure all details were in good order including customization of the photo background and graphics...
...Super Partyland's crew absolutely rocked it at our wedding. The Photo booth was such a hit with us and our guests.... we couldn't get enough. The props were lots of fun and Dan even sent us a few photo strip templates to choose from beforehand...